Jobs in gold mining
The mining industry not only contributes to vast economic wealth, but also creates hundreds of thousands of mining jobs and career paths. The gold mining industry currently employs some 95,000 people.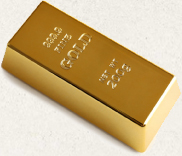 Employment fields within the industry are many and include engineering; geology; finance, auditing and accountancy; company secretarial; human resources; medical; environmental science; and safety, among others.
There are several routes available to people wishing to take up a career in gold mining. The Mining Qualifications Authority (MQA) is a Sector Education and Training Authority (SETA) responsible for the administration of skills-development programmes for the mining and minerals sector in South Africa. Mining-related qualifications are offered at the universities of the Witwatersrand, Johannesburg, Pretoria and the Free State. In addition, gold mining companies also offer learnerships, bursaries and scholarships.