South African coal mining today
In 2018, South Africa produced 252.6 million tonnes (Mt) of coal. Sales of coal were valued at R139.4 billion.
The country's coal mining industry employs over 86,900 people, who earn some R24.7 billion. Some 70% of the coal mined in South Africa is consumed domestically, with some 81% of electricity being generated from coal.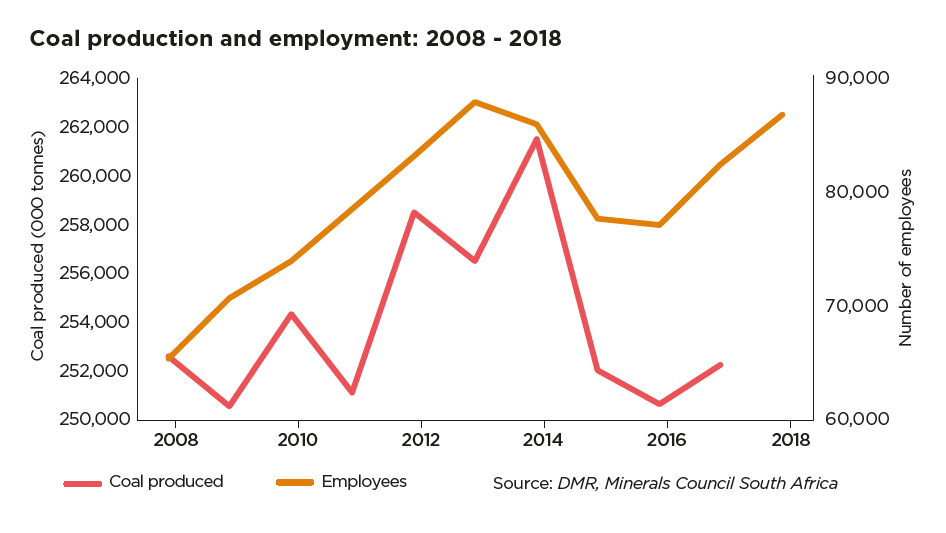 At current rates of production, South Africa has reserves sufficient to satisfy its needs for more than a century. With shallow and high-quality resources in the Witbank (or Emalahleni) coal field being depleted, mining companies are required to find alternative and more cost-effective methods to extract the deeper, low quality coal seams of the basin. In addition, emphasis is being placed on exploring and developing the Waterberg coal field as well as others in Limpopo province.
South African coal has a comparatively medium ash content, which can be reduced by washing before sale. Higher grades of coal are delivered to export markets with the lower-grade product burned by Eskom's specially-designed power station boiler hearths.
Major South African coal
mining companies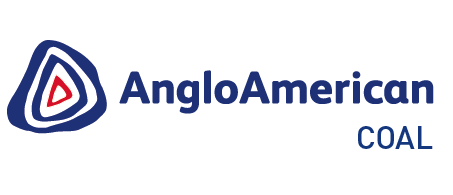 Anglo American Coal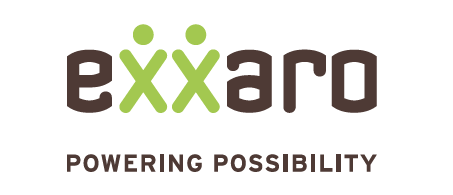 Exxaro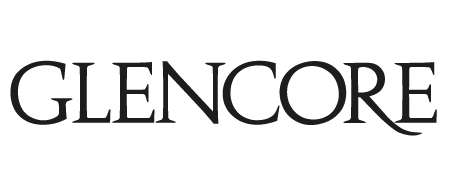 Glencore
Ledjadja Coal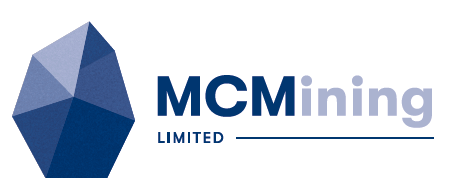 MC Mining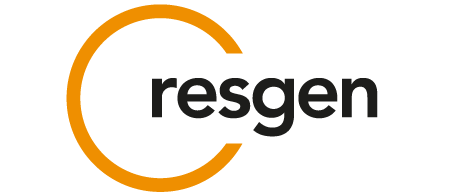 Resgen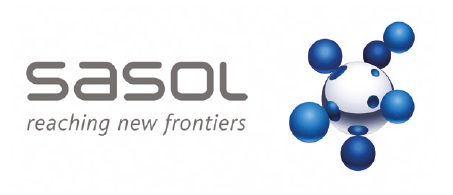 Sasol Mining
Seriti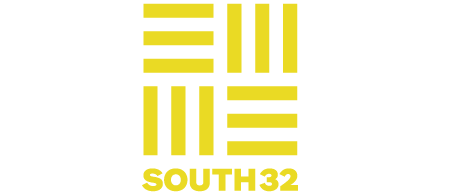 South 32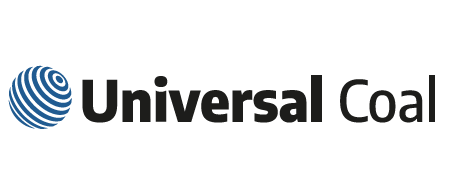 Universal Coal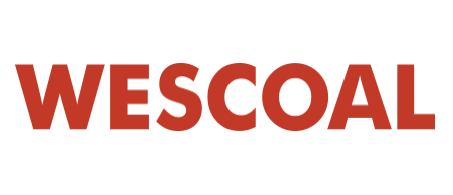 Wescoal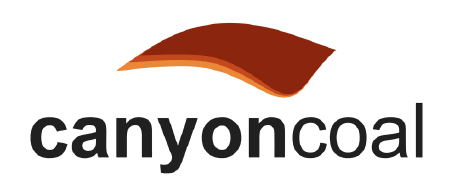 Canyon Coal